Primal Raw Frozen Grinds Review
Pork Grind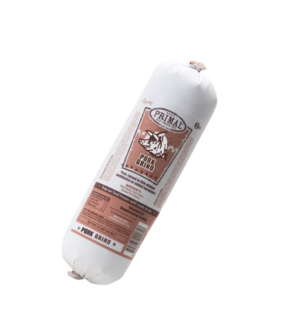 Review of Primal Raw Frozen Grinds
Pork Grind
Ingredient Review
The first ingredient is pork heart. Pork hearts are full of high quality protein and fat. Pork hearts also provide a notable amount of vitamins and minerals.
The second ingredient is pork liver. Organ meats like pork liver are an excellent source of protein, fat, and essential vitamins and minerals. Although organs may not sound appealing, organs are an important component of a carnivorous animal's diet.
The third ingredient is ground pork bone. Ground pork bones are an excellent source of calcium and phosphorus.