Get

35% OFF

Today

—

Chewy.com
Limited Time

—

35% OFF + Free Shipping

—

Chewy.com

SPORTMiX Dog Food Ingredients
---
According to our research, SPORTMiX manufactures 26 dog food recipes using 112 unique ingredients. To evaluate the quality of ingredients used by SPORTMiX, we've studied all 112 ingredients. In this article, we'll share our findings on SPORTMiX ingredients.
| | |
| --- | --- |
| Dog Food Recipes | 26 |
| Unique Ingredients | 112 |
| Artificial Colors | 4 |
| Animal By-Products | 1 |
| Anonymous Meats | 2 |
| Controversial | 13 |
| Harmful | 4 |
First 5 Ingredients
Dog food ingredients in the United States are listed in descending order of pre-cooked weight. The first 5 ingredients typically constitute a significant portion of the recipe.
For SPORTMiX, these are the most common ingredients found within the first 5 dog food ingredients.
wheat
chicken meal
oatmeal
pumpkin
chicken fat (preserved with mixed tocopherols)
As you can see, the most common first ingredient in SPORTMiX is wheat. The most common 2nd ingredient is chicken meal, followed by oatmeal, pumpkin, and chicken fat (preserved with mixed tocopherols).
Artificial Food Coloring Dyes
Our records indicate that SPORTMiX does use artificial food coloring dyes. More specifically, we've identified 4 artificial food dyes used by SPORTMiX.
Although these food dyes are classified as Generally Recognized As Safe (GRAS) by the FDA, we recommend avoiding them when possible.
According to the Center For Research In The Public Interest (CSPI), there are many potential health risks associated with the consumption of artificial food coloring dyes.
Given that most pets consume the same products for prolonged periods of time, these concerns should be taken seriously. In general, we recommend pet owners avoid feeding products which contain artificial food coloring dyes.
For more information regarding the CSPI's findings, read our artificial food coloring article.
Animal By-Products
SPORTMiX does indeed use animal by-products. More specifically, 1 animal by-product ingredient was found during our analysis of SPORTMiX dog food ingredients.
According to AAFCO, by-products are defined as the non-rendered, clean parts, other than meat, derived from slaughtered mammals. In other words, animal by-products are the leftover ingredients that humans typically do not consume (lung, heart, tongue, stomach, intestine, blood, etc).
Many consumers have equated animal by-products with slaughterhouse waste. Animal by-products are still very controversial. Most premium brands have abandoned them in favor of specific named organ ingredients (duck liver, chicken heart, etc).
If you must feed a product with animal by-products, ensure that the specific animal source is specified. In other words, avoid ingredients such as meat by-products or poultry by-products.
Chicken by-product meal is produced by cooking chicken by-products using a process called rendering. By-products are defined by AAFCO as the "non-rendered, clean parts, other than meat, derived from slaughtered mammals." Thus, chicken by-products contain nearly all parts of chickens which are typically not consumed by humans. These parts include the liver, lung, spleen, kidney, stomach, blood, intestine, bone, etc.
Like other meat by-products, chicken by-products are considered controversial, mainly because they are inexpensive ingredients which consumers have equated with slaughterhouse waste. However, manufactures and many experts claim that animal by-products are unjustly criticized. Proponents state that "named" by-products, such as chicken by-products, supply many important nutrients required by dogs.
The following recipes contain chicken by-product meal:
Anonymous Meat Ingredients
Anonymous meats are animal-based ingredients which do not provide the source animal's name. These ingredients are controversial because they can come from almost any animal.
In addition, anonymous animal-based ingredients are very inexpensive and often the lowest quality meats that are still allowed to be used in pet food.
In general, we do not recommend feeding any products which contain anonymous meats. When in doubt, always contact the brand's customer service desk for further clarification.
Unfortunately, we've identified 2 anonymous meat ingredients used by SPORTMiX.
Fish meal is defined by AAFCO as "the clean, dried, ground tissue of undecomposed whole fish or fish cutting, either or both, with or without the extraction of part of the oil." Since the specific type of fish is not mentioned, we cannot discuss any specific qualities of this ingredient. In general, anonymous ingredients are low quality inclusions when compared to ingredients such as tuna meal, salmon meal, catfish meal, etc.
The following recipes contain fish meal:
Meat meal is produced by cooking meat using a process called rendering. The rendering process dramatically reduces the natural moisture of meat and thereby results in a highly condensed protein source.
This ingredient is marked controversial because the source animal for the meat is not specified. These type of anonymous ingredient are typically very low quality and certainly inexpensive additions. The most unpleasing property of this ingredient is that the meat source can contain any mammal, even dogs & cats.
The following recipes contain meat meal:
Controversial Ingredients
In most cases, ingredients which are given the controversial classification can be substituted with higher-quality alternatives. You should evaluate each controversial ingredient independently to see if there is truly a valid cause for concern.
Keep in mind, certain sacrifices often must be made to produce dog foods at a reasonable price. In general, the more expensive the product, the fewer controversial ingredients you'll find.
In our analysis, we've identified 13 controversial ingredients inside SPORTMiX products. These controversial ingredients are listed below. Click on each ingredient for more information.
Potentially Harmful Ingredients
Harmful ingredients are those which have been linked to adverse health effects. In general, we do not recommend feeding any product which contains any harmful ingredients.
There are certain situations where these ingredients may be necessary. We always recommend contacting SPORTMiX for further clarification regarding any harmful or controversial ingredient.
We have identified 4 harmful ingredients used in certain SPORTMiX recipes. To learn more, click on the ingredient's name.
SPORTMiX Dog Food Ingredient Lists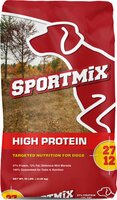 SPORTMiX
Original
High Protein 27/12
SPORTMiX
Original High Protein 27/12
First Five Ingredients
meat meal
ground yellow corn
soybean meal
ground wheat
chicken fat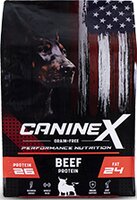 SPORTMiX
CanineX
Beef Protein Recipe
SPORTMiX
CanineX Beef Protein Recipe
First Five Ingredients
beef meal
chicken fat
pea starch
pea
pea protein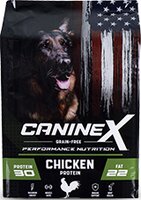 SPORTMiX
CanineX
Chicken Protein Recipe
SPORTMiX
CanineX Chicken Protein Recipe
First Five Ingredients
chicken meal
pea
chicken fat
flaxseed
dried beet pulp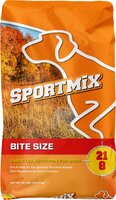 SPORTMiX
Original
Bite Size 21/8
SPORTMiX
Original Bite Size 21/8
First Five Ingredients
ground yellow corn
meat meal
ground wheat
soybean meal
chicken fat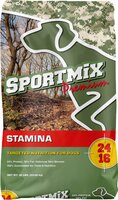 SPORTMiX
Premium
Stamina 24/18
SPORTMiX
Premium Stamina 24/18
First Five Ingredients
meat meal
ground yellow corn
chicken fat
corn gluten feed
ground wheat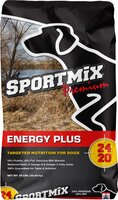 SPORTMiX
Premium
Energy Plus 24/20
SPORTMiX
Premium Energy Plus 24/20
First Five Ingredients
meat meal
ground yellow corn
chicken fat
chicken by-product meal
ground brewers rice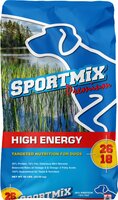 SPORTMiX
Premium
High Energy 26/18
SPORTMiX
Premium High Energy 26/18
First Five Ingredients
chicken by-product meal
ground yellow corn
meat meal
ground wheat
chicken fat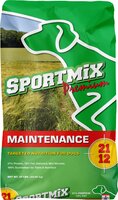 SPORTMiX
Premium
Maintenance 21/12
SPORTMiX
Premium Maintenance 21/12
First Five Ingredients
meat meal
ground yellow corn
chicken by-product meal
ground wheat
chicken fat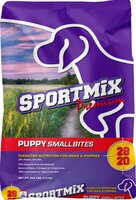 SPORTMiX
Premium
Puppy Small Bites
SPORTMiX
Premium Puppy Small Bites
First Five Ingredients
chicken by-product meal
ground yellow corn
chicken fat
meat meal
brewers rice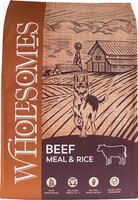 SPORTMiX
Wholesomes
Beef Meal & Rice Recipe For Dogs
SPORTMiX
Wholesomes Beef Meal & Rice Recipe For Dogs
First Five Ingredients
beef meal
brown rice
pea
pea protein
chicken fat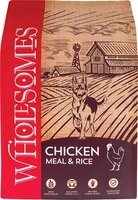 SPORTMiX
Wholesomes
Chicken Meal & Rice Recipe For Dogs
SPORTMiX
Wholesomes Chicken Meal & Rice Recipe For Dogs
First Five Ingredients
chicken meal
brown rice
pea
rice bran
chicken fat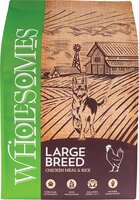 SPORTMiX
Wholesomes
Chicken Meal & Rice Recipe For Large Breed Dogs
SPORTMiX
Wholesomes Chicken Meal & Rice Recipe For Large Breed Dogs
First Five Ingredients
chicken meal
brown rice
pea
rice
chicken fat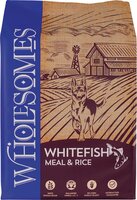 SPORTMiX
Wholesomes
Whitefish Meal & Rice Recipe For Dogs
SPORTMiX
Wholesomes Whitefish Meal & Rice Recipe For Dogs
First Five Ingredients
whitefish meal
brown rice
pea
rice
chicken fat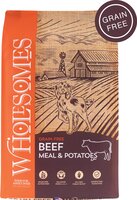 SPORTMiX
Wholesomes Grain-Free
Beef Meal & Potatoes Recipe For Dogs
SPORTMiX
Wholesomes Grain-Free Beef Meal & Potatoes Recipe For Dogs
First Five Ingredients
beef meal
potato
pea
chickpea
pea protein
SPORTMiX
Wholesomes Grain-Free
Chicken Meal & Potatoes Recipe For Dogs
SPORTMiX
Wholesomes Grain-Free Chicken Meal & Potatoes Recipe For Dogs
First Five Ingredients
chicken meal
potato
pea
chickpea
chicken fat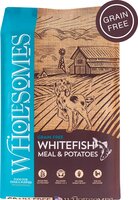 SPORTMiX
Wholesomes Grain-Free
Whitefish Meal & Potatoes Recipe For Dogs
SPORTMiX
Wholesomes Grain-Free Whitefish Meal & Potatoes Recipe For Dogs
First Five Ingredients
whitefish meal
potato
pea
chickpea
pea starch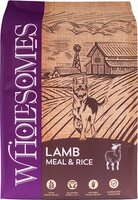 SPORTMiX
Wholesomes
Lamb Meal & Rice Recipe For Dogs
SPORTMiX
Wholesomes Lamb Meal & Rice Recipe For Dogs
First Five Ingredients
lamb meal
brown rice
ground rice
pea
beef meal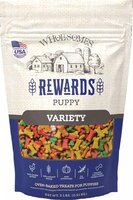 SPORTMiX
Wholesomes
Rewards Puppy Variety
SPORTMiX
Wholesomes Rewards Puppy Variety
First Five Ingredients
wheat
chicken meal
oatmeal
pumpkin
sweet potato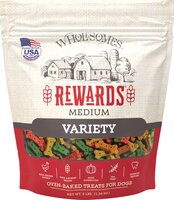 SPORTMiX
Wholesomes
Rewards Medium Variety
SPORTMiX
Wholesomes Rewards Medium Variety
First Five Ingredients
wheat
chicken meal
oatmeal
pumpkin
sweet potato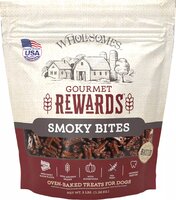 SPORTMiX
Wholesomes
Gourmet Rewards Smoky Bites
SPORTMiX
Wholesomes Gourmet Rewards Smoky Bites
First Five Ingredients
wheat
chicken meal
oatmeal
dried bacon fat
pumpkin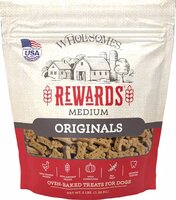 SPORTMiX
Wholesomes
Rewards Medium Original
SPORTMiX
Wholesomes Rewards Medium Original
First Five Ingredients
wheat
chicken meal
oatmeal
pumpkin
sweet potato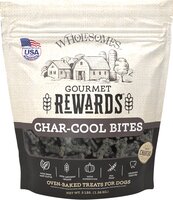 SPORTMiX
Wholesomes
Gourmet Rewards Char-Cool Bites
SPORTMiX
Wholesomes Gourmet Rewards Char-Cool Bites
First Five Ingredients
wheat
chicken meal
oatmeal
bone charcoal
pumpkin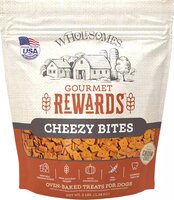 SPORTMiX
Wholesomes
Gourmet Rewards Cheezy Bites
SPORTMiX
Wholesomes Gourmet Rewards Cheezy Bites
First Five Ingredients
wheat
chicken meal
oatmeal
dried cheese
pumpkin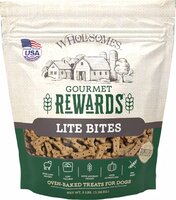 SPORTMiX
Wholesomes
Gourmet Rewards Lite Bites
SPORTMiX
Wholesomes Gourmet Rewards Lite Bites
First Five Ingredients
wheat
oatmeal
oat fiber
lamb meal
pumpkin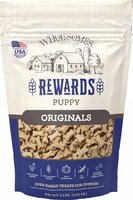 SPORTMiX
Wholesomes
Rewards Puppy Originals
SPORTMiX
Wholesomes Rewards Puppy Originals
First Five Ingredients
wheat
chicken meal
oatmeal
pumpkin
sweet potato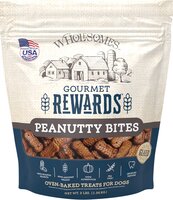 SPORTMiX
Wholesomes
Gourmet Rewards Peanutty Bites
SPORTMiX
Wholesomes Gourmet Rewards Peanutty Bites
First Five Ingredients
wheat
chicken meal
oatmeal
peanut meal
pumpkin