Get

50% OFF

Today

—

Chewy.com
Limited Time

—

50% OFF + Free Shipping

—

Chewy.com
The Dog Owners Guide To Puppy & Dog Flea Products
---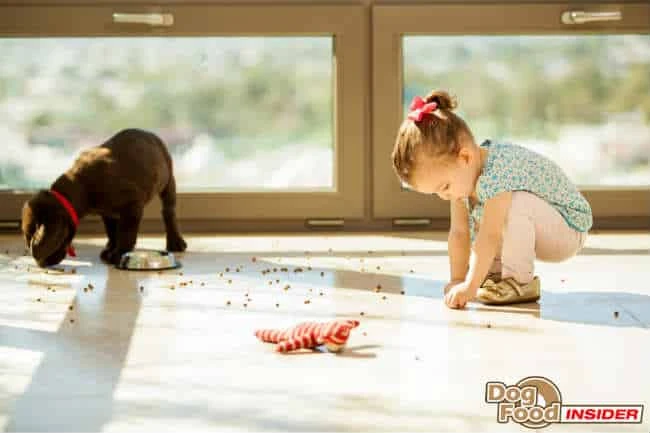 There are many conventional dog flea products that are used to treat fleas on dogs and puppies – some are more effective than others and some have long since been disbanded. One of the most common old style flea treatments that is no longer used is 'Proban' this oral treatment was prescribed two weekly to kill both ticks and fleas. Other possibly harmful insecticides, sprays, dips and powders have been replaced with newer less harmful and more effective treatments (some of which we have listed below).
---
See A List Of The Top Selling Dog Flea Products With Customer Reviews
---
Program Flea Drops For Dogs Review
This is probably one of the most popular dog flea products on the market (it's brand name is Iufenuron). This is administered in tablet form once a month (with food). The ingredients work by building up (accumulating) in your dogs system (in the subcutaneous tissue). It starts working as soon as the flea takes it's first bite.
Program works by stopping the flea life cycle. So when the adult flea takes a blood meal the active ingredients in the pill will stop the parasite's eggs from developing and hatching into larvae. Program does not actually kill the adult flea so it will take a few weeks (up to 30 – 60 days) before it dies of old age – so this is not the best product if you are looking for instant results (so your dog will still be itching and scratching until the fleas die).
If you are looking for faster results then you can use Program in conjunction with Frontline or a flea shampoo as this will kill the adult fleas while the Program works to stop the larvae developing. Program is fine to use on pregnant dogs (and dogs thar are lactating but it should not be used on puppies below the age of six weeks). A vet may recommend that you treat the premises so that any larvae or fleas are killed and then administer the Program alongside Frontline.
Bayer Advantage II Flea Treatment Review
This is one of the best dog flea products on the market (and one that we personally use on our dogs). Advantage is a topical treatment that comes in liquid form. A few drops are placed directly on to your dog's skin (normally between the shoulder blades – you need to make sure that you get the treatment on the skin and avoid the hair).
Advantage works by killing the fleas within twelve hours and is also capable of stopping the larvae or eggs from developing (this is why many pet owners choose it over 'Program'), so all fleas are killed and the life cycle is destroyed. It is also 98% to 100% effective and will protect a dog for up to 30 days on one treatment. The amount that is prescribed depends on the size of your dog (the liquid can come in different amounts depending on the size of the breed).
Another benefit of Advantage is that it is non-toxic and is not absorbed into a dogs internal system – it will also not affect humans when they come into direct contact with the liquid. Advantage may not work quite as well on dogs that are predisposed to having wet coats on a daily basis – if this is the case then the drops will need to be administered once a week to keep on top of the fleas. This is one of the best all round dog flea products.
Advantage should not be used on puppies younger than 7 weeks old and as opposed to Program you should not use it on pregnant dogs or dogs that are lactating.
Advantix Flea & Tick Control Review – This is an improved version of Advantage as it kills ticks too (but if your dogs don't have ticks you can stick with the Advantage treatment – sometimes it can come down to cost.
---
See Current Pricing & Read Reviews From Dog Owners
---
Frontline Flea & Tick Control Review
This can come in liquid or spray from and is also highly effective at killing fleas (one treatment will kill fleas within 24 to 48 hours). The active ingredient that kills the little blood suckers is Fipronil. The benefit of this treatment is that the flea does not have to actually bite your dog or puppy for it to work. Basically it will last as long as 90 days on a dogs skin (it is applied just the same as Advantage) and is highly effective at not only killing fleas as it will kill ticks too (up to 30 days after treatment).
Frontline is not absorbed into your dogs body so is a great non-toxic flea control product – don't use it on puppies under the age of ten weeks old.
Frontline Plus –  This has a triple action affect as it will kill not only fleas, but will kill the eggs, larvae and will also kill lice (it is sometimes used to control scabies). Another bonus of Frontline Plus is that it can be used on puppies under the age of 8 weeks and also on pregnant dogs and dogs that are lactating.
---
Read Frontline Reviews From Dog Owners & See Current Pricing
---
Adams Flea Control
Adams has a variety of dog flea products on the market including sprays, shampoos and topical treatments. They also sell 'Foggers' which are used to treat a wide area in the House (not the dog) so eggs, larvae and fleas are killed inside the House – you need the fleas to be terminated inside the property otherwise they will simply jump on you or back on your dog. So alongside treating your pets make sure that you treat your property too.
---
Read Reviews From Dog Owners And Get Current Pricing For Adams Flea & Tick Control
---
Side Effects From Using Flea & Tick Control Products
Please watch the below video to learn more about the risks and side-effects of using the above products.