Get

50% OFF

Today

—

Chewy.com
Limited Time

—

50% OFF + Free Shipping

—

Chewy.com
Dog Vaccination Schedule & Puppy Schedules, Kennel Cough Vaccine, Bordetella
---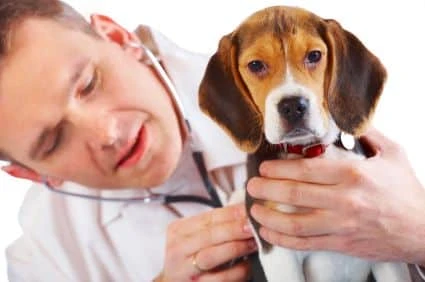 A structured dog vaccination schedule is crucial for the health and safety of your dog or puppy.
Below we have provided a complete list of canine vaccine schedules that are required for your pooch. We don't recommend using low cost or even free vaccinations for your dog, puppy or pet for obvious reasons.
On this page we have given advice (and the pros and cons) on the vaccinations and the age that they should be given to your dog or puppy including vaccine schedules for Parvo, Kennel Cough, Bordetella, Distemper, Rabies, Lyme Disease & more…
Dog Vaccination Schedule
Vaccine Age Annual Booster Side effects Distemper/MLV 9-weeks
12 "
16-20 " Not needed as lasts from 7.5 to 15  years – speak to your vet. Can have a few side effects if given too young i.e. under 8 weeks. Parvovirus 9 weeks
12  "
16 – 20 " 1 year booster duration lasts 7.5/15 years. See below – 30% of puppies at the age of 6 weeks are protected – with 100% being exposed at the vets. Rabies 24 weeks & older 1 year booster which should be given at 3-4 week intervals – a 3 year vaccination is required by some states. A dog with rabies can infect other dogs.
Dog Vaccination Schedule
These are some of the vaccinations (although two are listed above) that are sometimes not recommended – but this is only the opinion of a cross section of people – please check with your vet first before making a decision as they may disagree. Lyme Disease This isn't recommended due to possible side effects including polyarthritis and whole cell bacteria. Distemper & Parvovirus Distemper and Parvovirus vaccinations are not recommended in puppies 6 weeks or younger as the mothers milk or colostrum makes the vaccine ineffective by neutralizing the vaccine – this will leave 30% pf puppies protected – which is a problem when as much as 100% of puppies being exposed to the virus when at the vets. Guardia This vaccination to be effective in studies. Corona This vaccine is also not recommended as it has also not been proven to be effective. Leptospirosis Not recommended for the following reasons.
The vaccine produces side effects.
The risk of the vaccine outweigh the benefits.
It is rare with only 12 cases reported in California every year.
Bordetella This vaccine is only recommended if it is given three days before your dog goes to the kennels. The duration of the vaccine immunity is only six months and it only protects against 3 of a possible 8 causes of kennel cough.