Get

50% OFF

Today

—

Chewy.com
Limited Time

—

50% OFF + Free Shipping

—

Chewy.com
Purina Pro Plan Recalls Select Wet Dog Food Recipes Due to Labeling Error
---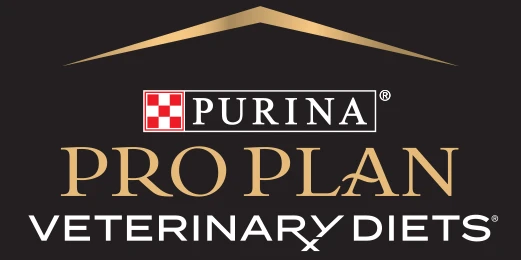 Nestlé Purina PetCare Company has announced a voluntary recall of a limited quantity of its Purina Pro Plan Veterinary Diets EN Gastroenteric Low Fat (PPVD EN Low Fat) canned wet dog food due to a labeling error. This preemptive action concerns products sold in 13.4 oz cans.
The company noted that a labeling mix-up at one of their factories led to cans of Purina ONE True Instinct Tender Cuts In Gravy With Real Turkey & Venison wet dog food being incorrectly labeled as PPVD EN Low Fat on September 15, 2022.
This mislabeling has no implications for the safety of the food – it is a complete and balanced diet for adult dogs. However, the Purina ONE product does not adhere to the formula intended for dogs requiring a PPVD EN Low Fat diet. This diet is specifically designed for dogs that have sensitivities to traditional diets or issues digesting fat.
Nestlé Purina became aware of the labeling error after being contacted by several pet owners who noticed a difference in the food's texture. The mislabeled product features chunks in gravy, contrasting with the correct PPVD EN Low Fat diet that exhibits a pate-like consistency.
While the company has received no reports of dogs becoming sick or injured from consuming the mislabeled product, it has decided to recall the affected product as a precaution. The product under recall was available solely by prescription and distributed through veterinary clinics and other retailers capable of validating a prescription. Nestlé Purina has asked their veterinary and retail partners to remove the affected product from their shelves.
Pet owners are advised to dispose of any mislabeled product they may have. Nestlé Purina assures its customers that it will replace the affected cans as promptly as possible.
The mislabeled product can be identified by the UPC code 38100 17599, production code 22581159 L4TR6, and a "Best Before Sept 2024" date printed on the bottom of each PPVD EN Low Fat can.
Nestlé Purina has confirmed that no other Purina products are impacted by this voluntary recall.
Customers who have any questions about this recall are encouraged to contact the Purina team at 1-800-579-7733, Monday-Saturday, 8am – 5pm CST, or via email by visiting https://www.purina.com/contact-us.