Get

50% OFF

Today

—

Chewy.com
Limited Time

—

50% OFF + Free Shipping

—

Chewy.com
Canine Low Protein Diet: Should your dog be on one?
---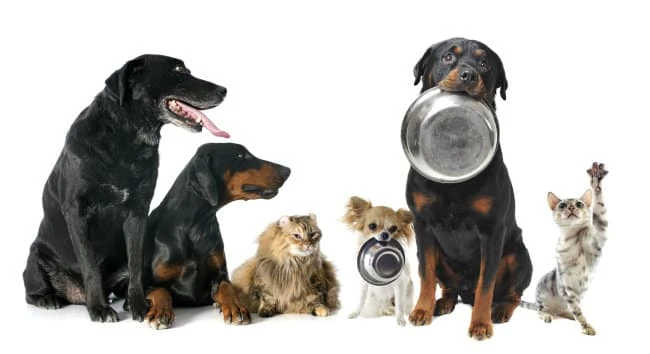 Sometimes a Vet may recommend a low protein diet for your dog especially if your pooch has the signs of liver problems and liver failure either caused by autoimmune problems, cancer, trauma, chronic infections, some medications and due to other metabolic diseases…
A low protein diet may also be used by some owners as a prevention rather than cure for problems sometimes associated with a diet too high in protein (more on this later).
Due to the fact that this type of diet is often used for dogs experiencing liver problems we really need to explain exactly what the liver does and how it functions.
The Canine Liver… What is does & how it functions…
The Liver – The Liver is found below the stomach and Pylorus and besides producing a substance called Bile which helps digestion it also helps regulate your dog's usage and storage of Carbohydrates.
The Liver also helps with the mobilization of body fat and helps your dog excrete (poop) toxic substances and the detoxification of any nasty substances. The Liver also aids the synthesis of proteins that are also found in your dog's body. Alongside all of the aforementioned duties this very special organ also helps to regulate your dog's body temperature – keeping it stable.
Why should you feed your dog a low protein diet?
There are a number of reasons why your Vet may recommend that your dog is put on a low protein diet…it might be due to…
1. Chronic renal failure
2. Kidney problems (that are genetic)
3. Congestive heart failure
4. Kidney failure – Acute and Chronic
5. Kidney Stones
6. Lyme disease and other conditions caused by parasitic infections.
7. Congenital kidney disease.
8. Glomerulonephritis (this is the term used for a group of problems affecting the kidneys).
There is actually a common misconception that as dogs age they should automatically be placed on a low protein dog food diet. Although most dog breeds require approximately 25% protein in their food – just because your dog gets old does not necessarily mean that you should feed him a low protein diet. The main reason a dog goes on this diet is due to complex and serious health problems.
...I Still Don't Understand…? Ok a low protein diet is recommended if your dog's kidneys are not functioning properly so this may then cause a build up of Uremic Toxins in the Kidneys – this is because when the kidneys are functioning properly these toxins will be processed by the kidneys and then excreted in the urine. So if the kidneys are not functioning effectively they are not able to properly process and digest the protein in your dog's body – this will then cause a build up of more toxins hence the low protein diet.
…Should I Speak to My Vet…? Yes – you should never change your dog or puppy's diet without first consulting a Vet – there is a reason why most dog foods contain protein – because your dog needs it! Some dog food will only be available if you get a prescription from your Vet. It is possible to purchase dog food that is low in protein either dry or moist. See some of the dog food comparisons below.
              What is the Best Dog Food for a Low Protein Diet?
If you are looking for a canine low protein diet and want a specific dog food then you need to take into account other nutritional factors including…
Make sure the chosen brand has low Phosphorus levels – the reason for this is that it can be stored in your dog's body causing imbalances between Calcium and Potassium levels – more problems for your pooch!
Consider 'Bio-Availability' as this takes into account that the protein in the food that you feed your dog is easily utilized by your dog's body so that the toxins do not build up when the protein is processed.
The dog food should have adequate Calcium levels – this is important for your dog's bones as when the kidneys are not working properly the calcium will not be being processed by the kidneys.
Make sure that the chosen dog food has natural and non-processed ingredients – added fillers, dyes colorings and preservatives just make it more difficult for your dog's body to process and digest.
Look for a dog food that has good vitamin D3 levels.
Watch the Video Below as it tells you what to look for in the best dog food and how some brands can use ingredients that can seriously damage a dog's health. It is well worth watching…
Dog Food Comparisons
Walthams Royal Canin – Although there have been some issue in the past due to product recalls they have started to rebuild their reputation in the last five years. This brand comes in moist, canned and as a dry dog food.
Eukanuba Veterinary Diet – This is specifically made to feed dogs with early signs of kidney problems and disease.
Purina Veterinary Diet – This is a prescription only dog food – however vets do like this brand.
Hills Prescription Diet – A canine low protein diet specifically for dos suffering with renal failure.
IVD Select Care – This is made specifically for dogs that are suffering from renal failure.
Flint River Ranch – This is one of the best and our top recommendation – no preservatives, fillers or colorings in this brand as its completely natural and low in protein – a top choice.
Unfortunately some brands that offer a canine low protein diet make very bland dog food that has little taste so we have provided some home made dog food recipes below.
A Top Low Protein Diet Recipe – Beef Spud Delight
1. 2/3 potatoes
2. 2 small table spoons of fat (chicken)
3. Calcium Carbonate pills – (one and a half).
4. 1 1/2 – 2 ounces of minced or ground beef
5. 1/2 a multi vitamin pill
This is very simple to cook (make sure you speak to your vet first) – just cook the chicken fat, beef and all the other ingredients together. For a really proper low protein diet you can add the 1 1/2 or 2 Calcium pills to the mix – these can take the place of bone meal pills.