Get

35% OFF

Today

—

Chewy.com
Limited Time

—

35% OFF + Free Shipping

—

Chewy.com
Grain Free Dog Food, Making Your Own Dog Food, Recipes for Homemade Dog Foods
---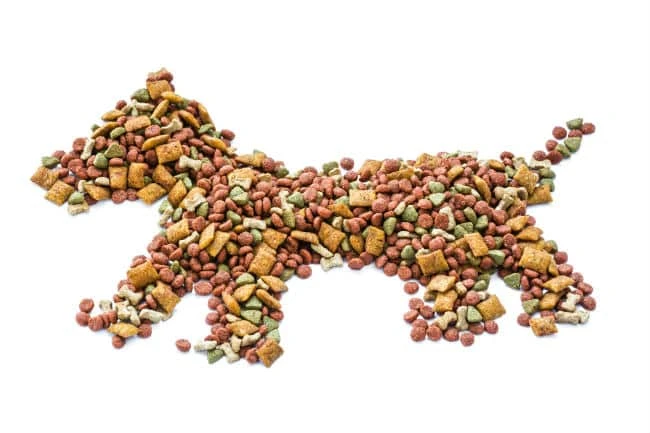 In this section we will discuss grain free dog food and how to make you own home made dog food recipe using grain free ingredients.
Although recipes for homemade dog foods should always be healthy for your dog or puppy, many dog owners and trainers choose to only use a meat based recipe for their pooch, and throughout this page we will tell you the reasons why.
Many years ago dogs hunted as packs and ate a meat based diet that gave them all of the nutrients, protein and fat that they needed to be healthy.
Dogs many centuries ago only ate grains that were contained in the stomach of the prey that they had killed, and played no other part in their diet.
However, over the years and with the introduction of manufactured dog food lots of varieties have started to use an ingredients that uses a mixture of meat, vegetables and grain.
The main reasons why manufacturers decided to use grain such as white rice, brown rice, corn and wheat is because it is cheap.
Grain also provides a cheaper way of providing the necessary calories, caloric energy and carbohydrates for your dog but by using it as a main filler the dog food also runs the risk of not providing all of the nutrients that your dog needs.
The use of grains in dog food has also been linked with obesity, gluten intolerance and is a possible cause of diabetes.
Meat is high in protein and helps build strong muscles, bones and provides a source of energy.
Meat also provides omega 6 and omega 3 fatty acids that help maintain your dog's glossy and thick coat and good skin.
Grain free dog food is also easy for your dog to digest.
It is quite difficult to find a brand that is grain free, but EVO is one brand that has been recommend by our readers as it uses the right amount of carbohydrates, has no fillers, lots of protein and fats.
Wheat is often used an ingredient in a recipe that uses grain, and can cause some problems in dogs.
If your dog or puppy does start to develop allergy problems it is always a good idea to check the dog food that you are feeding him.
If you find it hard to find a good brand, why not take a look at our home made dog food recipes below or try making your own dog food.
---
Grain Free Dog Food Recipes
Beef and Chicken Supreme.
Ingredients that you will need.
1/3 cup of cottage cheese
1/2 pound of uncooked ground beef
1/4 cup of beef and chicken broth
1/3 cup of black beans that have been mashed and cooked
How to make this great home made dog food recipe:
Preheat the oven to 350 F
In a bowl mix all of the chicken and beef broth together.
Now mix the mashed beans and cheese.
Put in a large bowl and cook.
Fabulous Gizzard Stew
Ingredients that you will need:
2-3 pounds of gizzards and chicken livers.
7-8 cups of water.
2 cups of chopped medium sized carrots.
2 cups of potatoes that have been chopped.
1 cup of red wine vinegar – organic is best.
Fresh thyme.
How to make this great homemade dog food recipe:
Mix all of the ingredients together and cook on a low heat.
Chicken Stew Bonanza
Ingredients that you will need:
1 whole medium sized chicken.
8 cups of water.
2-3 cups of chopped carrots.
2-3 cups of peeled and chopped potatoes.
3 apples peeled and chopped.
Fresh thyme
How to make this great homemade dog food recipe.
Mix all of the ingredients together and cook on a low heat.
Remove the chicken and meat from the bones.
Place the meat back in the bowl and mix together.
Make sure no bones are in the ingredients.