Get

50% OFF

Today

—

Chewy.com
Limited Time

—

50% OFF + Free Shipping

—

Chewy.com
Homemade Dog Food, How to Make Dog Food, Recipes for Homemade Dog Foods
---
Homemade Dog Food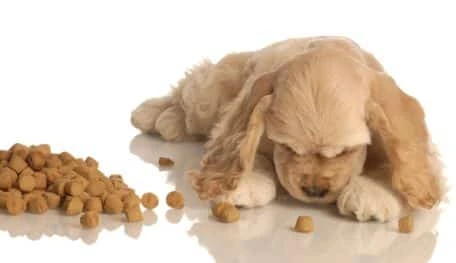 Homemade Dog Food… In this section we discover the benefits of making dog food that is healthy and a home made dog food recipe, whether it is grain free, dry, freeze dried, vegetarian, meat or moist.
Back in 2007 there was a major recall of dog food which put the frighteners into many dog and puppy owners….Consequently many people decided that the best cause of action was to start making their own dog food.
A home made dog food recipe should not contain any of the following ingredients:
Grapes
Onions
Garlic
The reason for this is that they are part of the deadly nightshade family and can be seriously dangerous to a dog or puppy
A homemade dog food recipe can be time consuming process as it may take some time tweaking your recipe before your dog or puppy finds one that he likes.
Healthy home made dog food recipes can actually be cheaper to produce and make than purchasing mass produced dog food.
By making your own dog food you won't be adding the fillers, additives and flavorings often added to mass produced versions, and many dogs prefer the more natural taste.
When making your own dog food avoid using salt as it is not healthy for your beloved pooch.
It is really quite easy to prepare the meat when cooking your recipe. Use ground turkey or ground beef. We prefer to use turkey as it has less fat than beef and is much easier for your dog or puppy to digest.
If you are making a recipe that does use meat, do not drain the juice as this will soften the meat. 
If you are worried about the meat sticking to the frying pan then just add a little soy bean oil to stop this from happening,
If you do choose to add vegetables to your recipe use these first:
Broccoli
Carrots
Romaine Lettuce
Squash
Cabbage
Asparagus
Celery
It is not uncommon for dogs and puppies to develop wind with certain vegetables. One of the most common causes of wind when vegetables have been added is the addition of broccoli, but this is not always the case. You can also add some rice to the dog food recipe if you want to.
When preparing a new recipe always introduce any new dog food diet gradually. You can start by just adding a spoonful to his normal food and gradually increase it until he is completely on his new diet.
A Video on Secret Ingredients in Some Dog Food
---
Homemade Dog Food
Dry Dog Food Versus Moist Dog Food

It is generally accepted by vets that dry food is recommended rather than the majority of moist dog foods. However as with all dog food there are advantages and disadvantages with each.
Dry dog food is very good for the oral care of your dog or puppy's teeth as they have a more abrasive texture that cleans the teeth better than the soft moist option.
The dry version is normally cheaper than moist dog food and because it is very concentrated, your dog or puppy will produce less poop.
Dry dog food does tend to have lest taste than the moist variety so can be less palatable, although it is much easier to find a food that your dog or puppy will like if you choose to feed him the moist food as there is much more variety.
Moist dog food doesn't keep as well or as long as dry dog food so it may become more expensive if you open a can and only use half.
---
Homemade Dog Food
Does my dog need added supplements?
There are people who agree with adding supplements such as extra vitamins and minerals to their homemade dog food recipe, and this is one of the problems with making your own dog food.
When you purchase an mass produced dog food, all of the vitamins and minerals that your dog or puppy will need have already been added to the recipe.
Complete diets have been specifically balanced nutritionally and only contain the best ingredients, this will inevitably show in your dog's glossy coat, this does make feeding a puppy or dog quite easy as you know that your dog or puppy is getting all the right vitamins and minerals.
If you are making a healthy homemade dog food recipe and you do want to add some extra vitamins always ask your vet first. Homemade dog food normally needs extra calcium and magnesium for a dog or puppy.
You can add some spinach to the recipe to give your dog or puppy their magnesium and if you want to add some calcium then add some crushed egg shells or sardines and as this also gives some added texture to the recipe to make it a little bit more interesting for your dog or puppy.
---
Go from here back to homemade dog food or back to dog obedience training home-page