Get

35% OFF

Today

—

Chewy.com
Limited Time

—

35% OFF + Free Shipping

—

Chewy.com
Puppy Training Classes, How to Train a Puppy, Free Puppy Training Tips
---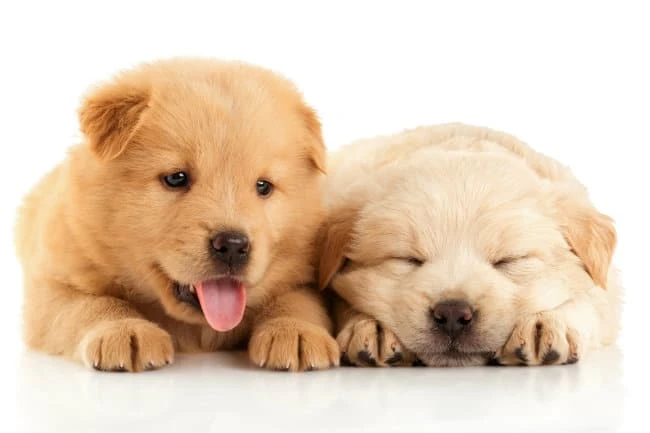 Puppy training classes are a great way to train a puppy in a fun and informative way.
In this section discover puppy obedience training, dog training techniques, tools, devices, tips and tools and how to train a puppy and how to train a dog through puppy & dog training classes.
Most puppy classes focus on puppy obedience training, but they also help train owners as it's the owner who is ultimately to blame for any puppy behavior or dog behavioral problems.
Puppy training classes are also a great way to start puppy socialization and get your puppy socialized with other dogs.
It will also give you the owner a new social outlet and allow you to ask other puppy owners questions.
---
Puppy Training Classes – choosing the right class
If you want to get the best results when training your puppy it is important that you choose the right class.
Below we have listed a step by step on how to choose the best class for you and your puppy.

A step by step guide to choosing the right puppy obedience training class.
1. When choosing the right venue for your puppy it is often best to go by word of mouth. You can also ask your local Vet if he/she can recommend any good puppy training classes held locally.
2. Another good way to choose a good class is to visit the class yourself. Leave your puppy at home and ask the facilitator whether you can attend a session.
3. The best training classes often limit the amount of puppy's that can attend. If a session has more that ten puppy's it is best left alone.
4. You should also choose a class that has regular attendees who consistently attend (ask the facilitator) this helps keep the consistency will help train your puppy faster.
5. You should aim to choose a class where the puppy's are all relatively the same size and age due to the fact that a  puppy's behavior changes as they get older – this also helps puppy socialization.
6. Choose a class that is professionally run and well controlled.
7. Check the training qualifications and credentials of the facilitator.
8. Ask other owners what they think of the class and whether their puppy has benefited.
9. Avoid any class that uses punishment as a quick fix – this is called aversion therapy – it may work in the short term but will lead to puppy behavior problems as he gets older.
10. Never be afraid to ask, it's your puppy's future at stake.
---
Decision made? What to do next!
Now you have chosen the best training class for your puppy you should:
1. Arrive early so that it doesn't get you stressed as this will stress your puppy.
2. A good trainer running the lesson will treat each puppy on an individual basis-and tailor the class to meet their individual needs.
3. A good class will normally start with play time – this will get the the puppies socializing together so the trainer can watch the puppies interacting with each other and their owners.
4. The trainer should have an excellent knowledge of puppy behavior, psychology and body language, this will enable the trainer to train your puppy to do what they want when they want it.
5. You should ask questions whenever you are unsure.
6. You should see results as the weeks pass and be given a training program to use at home.
7. Use the training program that your trainer has given you to take home to practice the obedience training techniques so that you cement the knowledge you have learned.
8. Your trainer should be approachable – if you are having problems training your puppy ask the trainer for advice.
9. The great thing about puppy training classes is that it gives you as the owner the opportunity to talk to other owners. This is so important as it will give you the chance to bounce ideas off of each other.
By talking to other owners you are not only socializing your dog or puppy with other dogs and owners but you may have a specific problem that another owner had. By talking it through you can find out how the owner cured their puppy's problems.
We are big fans of these classes as they can really support you and your puppy through the early stages of owning a new puppy. However, we can't stress this enough – make sure that you only go to classes that you have heard are good and really live up to their promises. Phone the trainer and ask questions – speak to previous clients and gather as much information as possible. Remember that you are paying for their services and you should expect a professional approach – but as we previously mentioned they are a great way to not only socialize your puppy but to train your new puppy too.