Get

50% OFF

Today

—

Chewy.com
Limited Time

—

50% OFF + Free Shipping

—

Chewy.com
Recipes for Homemade Dog Foods, Making Your Own Dog Food, How to Make Dog Food
---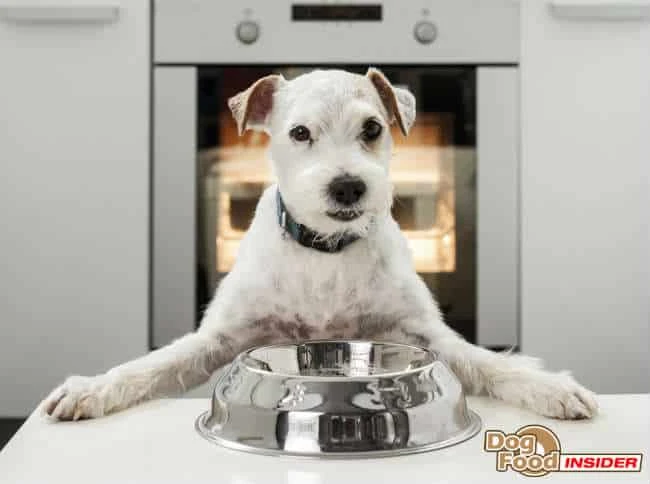 Recipes for homemade dog foods, in this section you will learn how to make the best dog food with our selection of healthy homemade dog food recipes, grain free, freeze dried, dry or moist, making your own dog food has never been easier.
Throughout this section we will provide three recipes per page, starting with chicken on this page but also including:
•Beef
•Turkey
•Fish
•Venison
•Vegetarian
You can reach the recipes including the above ingredients here, but first we want you to see this disturbing video of the secret ingredients often found in your dog's food. It makes for some worrying viewing…
Recipes for Homemade Dog Foods
Chicken Dog Food
We have actually tested these homemade dog treat recipes on ten of the dogs that we have trained, and only 1 dog was proven to not to like it. By proven we mean they left more than half.
Follow this recipe and see how you get on, you will need the below ingredients:
Six chicken thighs
3 – 4 carrots depending on the size – peel them and then cut in half.
1 stick of celery – make sure that you have cut it into quite thick pieces.
2 medium cups of rice – that has not been cooked.
2 – 3 small potatoes that have been peeled and the cut into small cubes.
Now you have to cook this chicken recipe, so follow these steps:
Place the chicken thighs in a large sauce pan as you have more ingredients to add.
Then cover the chicken with water until the water is just above the chicken.
Now add the potatoes, celery and carrots and leave on a low heat for about 2-3 hours, or until everything is soft and tender.
Now add the rice and leave for about 30-40 minutes or until the rice is cooked and the water has been soaked up.
Remove the saucepan from the heat and take out the chicken thighs.
Remove all the meat from the bones and place the meat back into the saucepan with the other ingredients.
Make sure that no bones are put in the sauce pan.
Stir the ingredients together
Remove form the heat and either place in the fridge or serve.
Watch your dog or puppy lick the bowl clean.
---
Recipes for Homemade Dog Foods
Chicken Dog Food
Recipes for homemade dog foods can often need lots of slight tweaking before you get the exact homemade dog food that your dog or puppy really loves.
The below recipe is slightly different from the first with a couple of added ingredients that seemed to work with our dogs.
These are the ingredients that you will need:
A pack of chicken organs including liver and heart (ask your butcher.)
A fryer chicken, cut into small cubes.
2 small potatoes that have been peeled and cubed.
4 carrots peeled and cut in half.
2 – 3 sticks of celery.
1 small cup of barley
You can add a sprinkle of parsley with a small drop of olive oil and some extra bone meal for calcium if you want to, but do this at the very end.
Add all of the ingredients into a hot pot or crock pot and cover with water and then place in the oven for 2 hours or for however long it takes to become tender.
Take the chicken out of the pot and carefully remove all of the bones.
Put the entire ingredients into a food processor and place on high for a few seconds
Now separate the mixture into small portions and serve or freeze.
About 1 1/2 cups is enough for a dog that weighs about 15 pounds.
---
Recipes for Homemade Dog Foods
Chicken & Liver Chews
Homemade chicken and liver chews will get your dog drooling! We recently tried a new recipe that proved very popular but was also very easy to make.
Why not try making your own chicken and liver chews by following the the below recipe.
The ingredients that you will need include:
3 tbs of vegetable or olive oil.
2 cups of flour.
1 egg that you have beaten.
2 tsp of parsley.
1 cup of wheat germ but if you have concerns about allergies try corn flour.
1 cup of chopped chicken livers.
Ok now for the easy bit:
You will need 2 bowls – in one bowl mix the wheat germ and flour.
In the second bowl beat the egg mixing in the oil, parsley and chicken broth.
Now gradually add the second bowl of dry ingredients a little bit at a time.
Now fold in the finely chopped chicken liver.
You should now fold the ingredients into a firm dough.
Take the dough out and knead gently.
Now get a roller and roll the dough into a layer that is about 1/2 inch thick.
Now cut into whatever shapes that you want – this is the fun part.
Place on some grease proof paper and place in a pre-heated oven at about 400 F and wait until the shapes have gone firm.
Take out the shapes and either freeze or serve.