Get

50% OFF

Today

—

Chewy.com
Limited Time

—

50% OFF + Free Shipping

—

Chewy.com
Lab Collie Mix Dogs and Labradors or Retrievers, Border Photos
---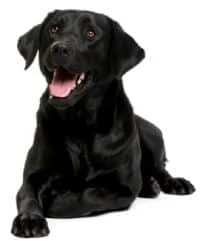 Lab Collie Mix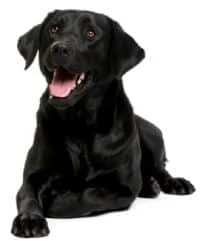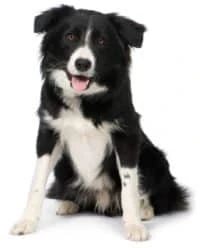 A Lab Collie mix are very trainable and intelligent dogs and are a mixture between Labradors or Retrievers and a Border Collie…
We have provided lots of information on this fantastic mixture of breeds with Border Collie photos and some pictures of Bearded Collie puppies…
So soak up the information on what some experts consider to be the most intelligent dog in the world…
The Facts…
A lab collie mix is a mixture between two breeds – the Labrador Retriever and the Border Collie.
This cross breed has the natural retrieval instincts of the Labrador Retriever and the herding instincts of the Border Collie.
They are quite easy to train due to their intelligence. Some experts actually believe that they are the most intelligent dog breed in the world.
The Collie is a very energetic dog that may have a little too much energy for some families. However, the added genes of the Labrador Retriever makes them a little less intense.
They are less in need of so much exercise compared to a pure bred Collie.
If you are purchasing this mixture of breeds from a breeder you will need to do your research as they are very difficult to identify – they are normally black and white in color with a shorter coat compared to a pure bred border collie.
This breed are very athletic and love to work and are always keen to please their owners. If you have a busy job and find it difficult to spend as much time as you would like with your dog it mat be a good idea to get a mixture of two breeds as they tend to need less attention than a pure breed.
Bearded Collie Puppies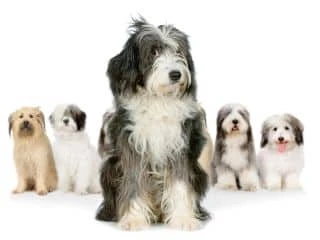 Bearded collie puppies and adults are actually traditionally the breed owned by sottish shepherds. It is a working dog that was essentially bred to herd and withstand extreme weather conditions. They are a very intelligent breed that are renowned for their independence.
---
Go from lab collie mix back to best dog breeds or back to dog obedience training home-page