Get

50% OFF

Today

—

Chewy.com
Limited Time

—

50% OFF + Free Shipping

—

Chewy.com
Making Dog Food, Making your own Dog Food, Free Vet Advice
---
Making Dog Food – the Safe way
Using The Best Ingredients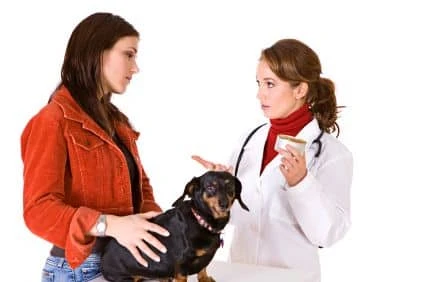 On this page we will discuss important points to consider when making dog food.
If you choose to make your own home made dog food recipe you need to consider some of the ingredients that you decide to use, and to always get free vet advice on everything to do with a change in your dog's diet, as one mistake could be costly!
Check out our guide to healthy homemade dog food ingredients, but again please check with your vet before using any of our recipes as each dog and breed is different.
A Quick Video on the Secret Ingredients in your Dog's Food
---
Making Dog Food – the Safe way
If you have a small puppy he will need to eat up to four times a day and will actually grow about 12 times faster than a small child – so it is important that you choose the right diet and dog food for your puppy.
Some people decide that making their own homemade dog food is the best option but this is up to you as making dog food can be a tricky exercise.
The main reason why making your own dog food can be a little tricky is that you need to make sure that your dog gets all of the right vitamins and minerals and that you don't feed your pooch anything that maybe poisonous and possibly dangerous to your dog or puppy.
Below we have listed a few recipes for homemade dog foods that have been tried and tested on our own dogs.
Try the above recipes before you start experimenting on your own. Some people even feed their dog raw dog food but we prefer to cook our dog or puppy's food before serving.
Here are some of the ingredients to avoid.
Chocolate – which contains theobromine and is toxic to dogs and may cause bleeding, very severe diarrhea and even death.
Grapes
Onions
Garlic – although small amounts of garlic powder is present in some recipes.
Treats for dogs and puppies are a great way to reward positive behavior but make sure that you limit the amount that you use.
Try using a treat that is either cereal based or made from meat and has been made especially for dogs.
Don't feed your dog or puppy human food as it contains too much fat and is not nutritionally balanced for your pooch.
Remember that at the present time approximately 40% of all the dogs and puppies in the world are overweight.
*Please always seek free vet advice before you use or make any homemade dog food or change your dog's diet.
---
Go from making dog food back to homemade dog food or back to dog obedience training home-page