Cesar Coupons for Dog & Cat Food

|

April, 2017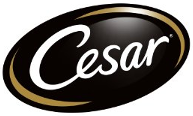 Filter By Store
Coupon Filters
About Cesar
Cesar offers a complete line of wet food products. The brand is owned by Mars Petcare, one of the largest pet food companies.
Mars Petcare owns a total of 41 brands including four billion dollar pet food brands (Pedigree, Iams, Whiskas, and Royal Canin).
Cesar products are sold by big-box stores, grocery stores, and online retailers.